Volumetric Weight (Dim. weight)
Volumetric weight, also known as Dimensional weight, is used by postal companies and other freight industries and courier services around the world to invoice for the actual space that a parcel, package or pallet takes up in a vehicle or storage area. A vehicle can quickly become full of bulky, lightweight articles long before it reaches its capacity in weight which makes for inefficient use of space.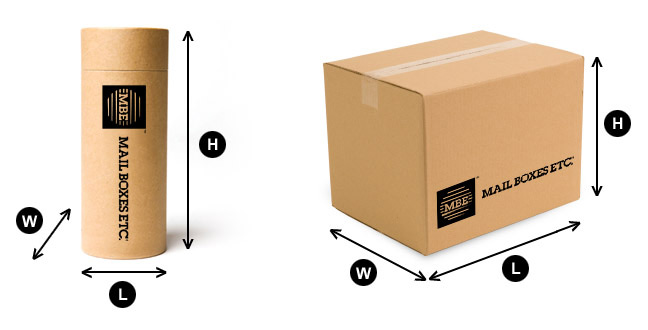 Volumetric Calculation:
Package pricing is generally based on weight. However, in case of light and bulky item, overall weight can be charged according to the space they take up.
In these cases, volumetric or dimensional wieght (Dim. weight) is used to calculate the shipping costs.
It is recommended that customers calculate the volumetric weight for every shipment that is send, then compare this to the actual weight. The greater weight of the two will determine your shipment costs.